THE WORST KARAOKE
BACK BY UNPOPULAR DEMAND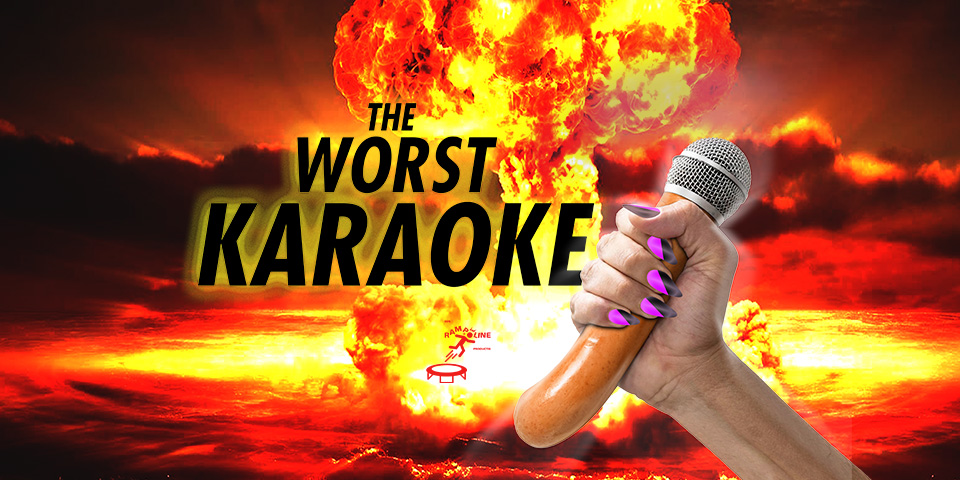 Thursday, October 6th
Door:

19:30

Start:

21:00

Entry:

€ 5
After a chaotic first edition where everything went wrong, the organizers weren't certain if we could be this bad again… But everybody knows the sophomore albums suck, so we are sure this second coming will be the actual worst.
Join us once more in this race to the bottom! You bring your gravelly voice and we bring: crashing karaoke software, dubious lightning and the worst host ever (she did some unneeded self-deterioration over the summer and is ready to swindle you out of your money and alcohol). No talent? No problem. We won't rest until your ears ring.
Oh and let's try not to go viral this time, dimwits. No pictures, no assholes.
Opening hours
Mon
Closed
Tue
20:00 – 00:00
Wed
19:00 – 23:00
Thu
Closed
Fri
20:00 – 03:00
Sat
20:00 – 03:00
Sun
18:00 – 23:00
ACU = CASH PLEASE
Hit the ATM in time, because we prefer cash payments.