THE WORST KARAOKE
ARE WE STILL DOING THIS?!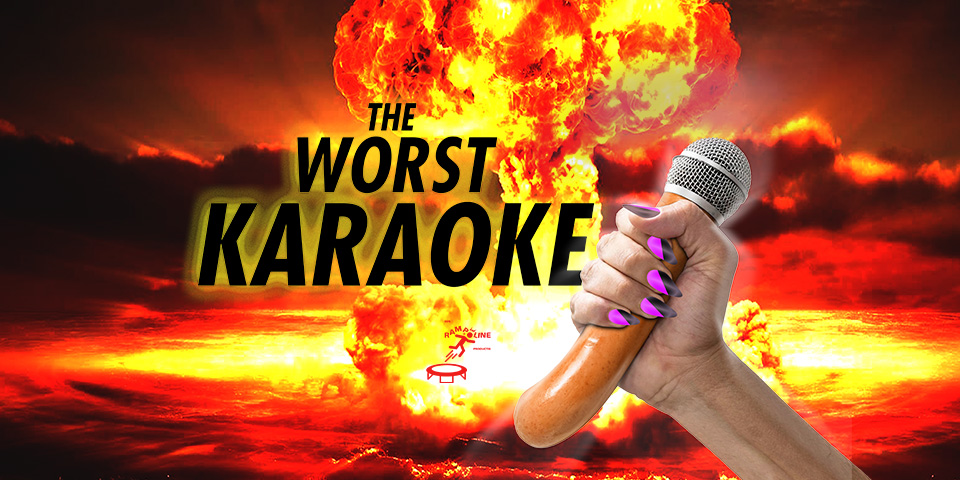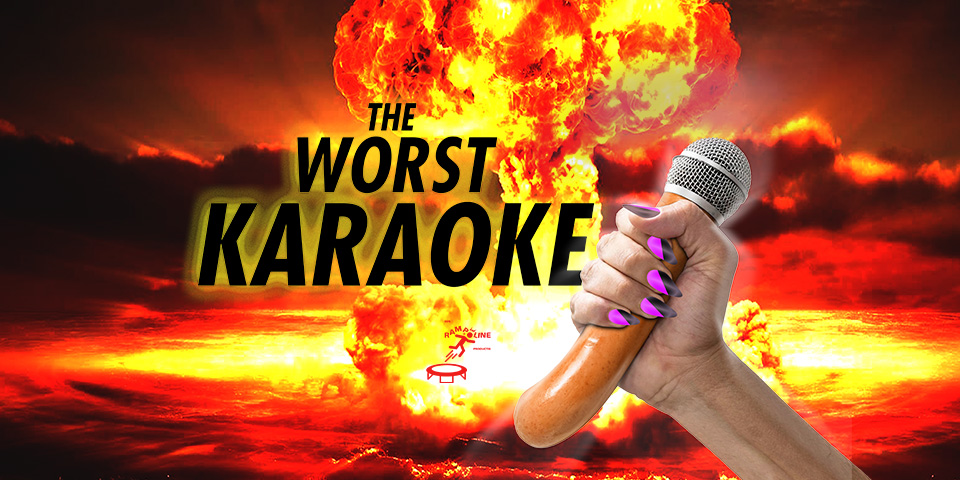 Thursday, April 6th
Door:

20:00

Start:

21:00

Entry:

€ 5
Howdy sinn(g)ers! Ready for another ear bleeding edition of the Worst Karaoke? After their tragic divorce our hostesses with the least will welcome you back for Utrechts least appreciated anti-talent show.
As always, this is a place where being inferior is rewarded and vocal chords are meant to be shredded. We keep saying it but it doesn't seem te land… 👏we 👏 don't 👏 want 👏 talent 👏 on 👏 stage 👏
¡BAD SINGERS ONLY!
While we are at it, would it hurt to be on time for ONCE? Only 22 people get the chance to suck in the spotlight and win the infamous golden red card. The rest of you lot are doomed to watch and listen.
FAQ
But what if I hate karaoke?
Good, so do we.
But I hate competitions!
Us too! But we won't find out who is the Worst without a vote. I heard the MC is totally bribe-able though. It will probably be staged, utterly unfair and full of favouritism. Like a talentshow.
My favourite song is problematic, can I still do it?
No. There are plenty of other ways to make a performance The Worst™. ACU has a zero-tolerance policy against racism, sexism, ableism, homophobia, transphobia or any other form of psychological or physical oppression, discrimination, exclusion, violence or harassment.
I am a vegan and I think the promo is problematic actually!
No animals were harmed during the shopping of this poster.
Opening hours
Mon
Closed
Tue
20:00 – 00:00
Wed
19:00 – 23:00
Thu
Check agenda
Fri
20:00 – 03:00
Sat
20:00 – 03:00
Sun
18:00 – 23:00
ACU = CASH PLEASE
Hit the ATM in time, because we prefer cash payments.
Program
Sign-up starts

Contest starts

We hope the contest is over around eleven, but don't take our word for it!