Andarta / Ilia Gorovitz
Noise Rock, Drone, Experimental.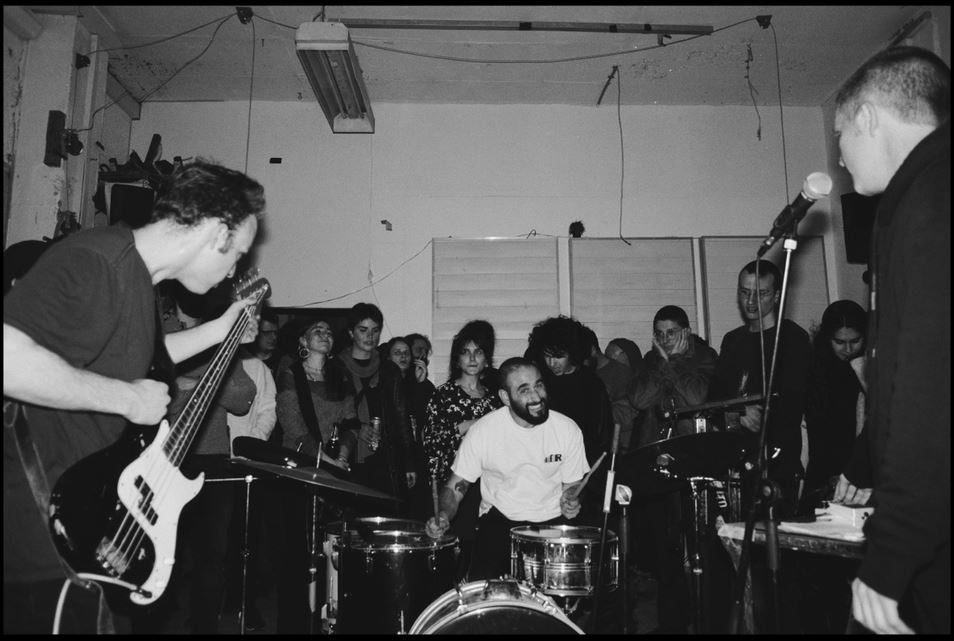 Tuesday, April 18th
Door:

20:30

Start:

21:00

Entry:

€ 5
Andarta (Jerusalem/Berlin)
 Noise Rock, Drone, Experimental.
https://andartagroup.bandcamp.com/album/andarta-ep

Ilia Gorovitz (Jerusalem/Berlin)
Live Drums, Experimental.
Ilia Gorovitz (il) is a sound & visual artist, a drummer, composer and a producer. With his live setup, Ilia uses his drums not only as an acoustic instrument, but also as a controller to manipulate the electronic and processed sounds.
https://www.instagram.com/iliagorovitz/

Flexible price starting at 5 euro.
Opening hours
Mon
Closed
Tue
20:00 – 00:00
Wed
19:00 – 23:00
Thu
Check agenda
Fri
20:00 – 03:00
Sat
20:00 – 03:00
Sun
18:00 – 23:00
ACU = CASH PLEASE
Hit the ATM in time, because we prefer cash payments.
Other similar events coming up
There's nothing here!

It appears that we don't have any similar events planned.

You can check out the Agenda page to see if there's something there

Sorry!
View full agenda