Papaformigas (NL) // Rakete Tschaikowski (GER)
klezmer-balkan-surf-ska-punk-rock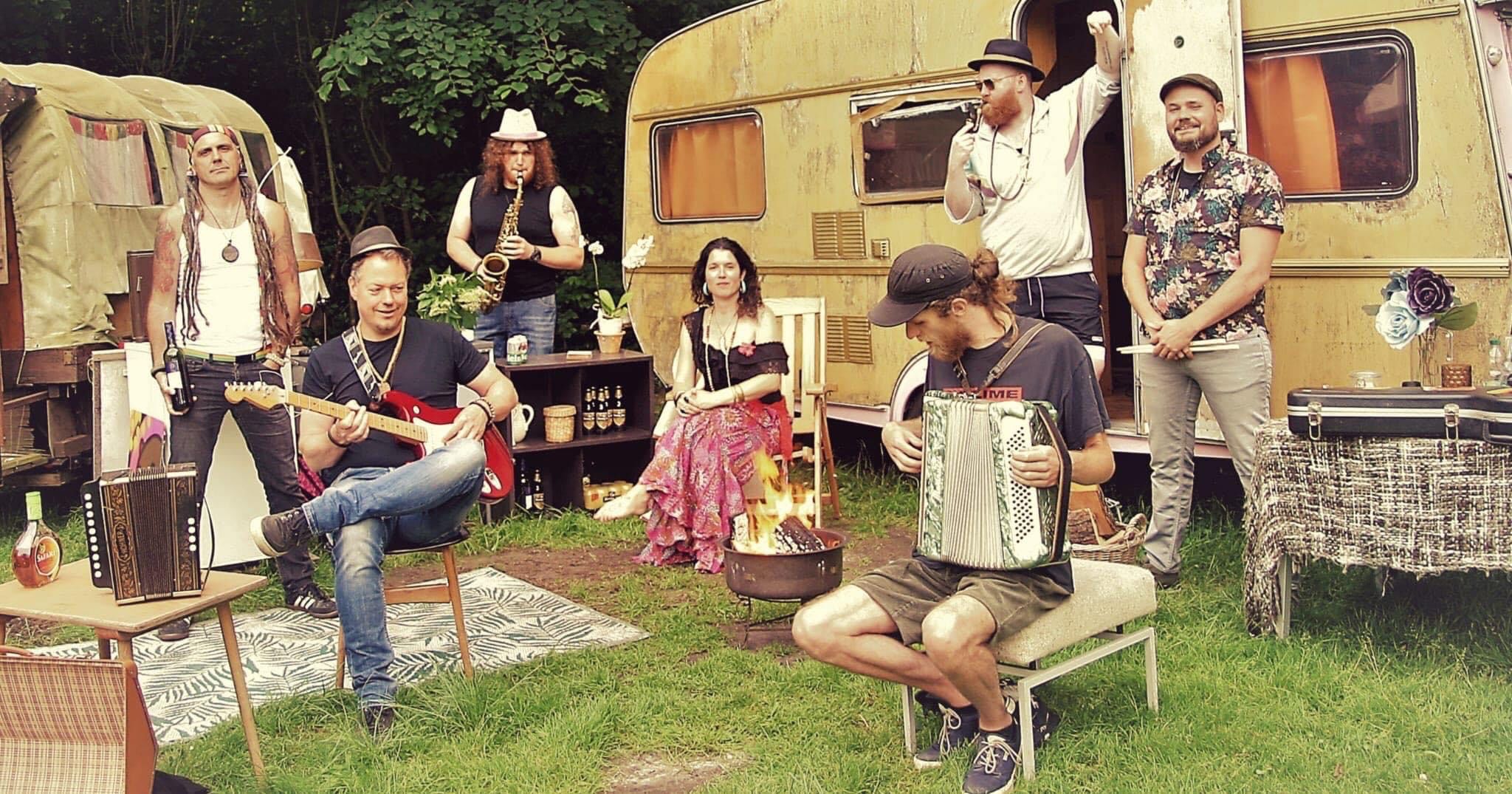 Friday, April 21st
Door:

20:00

Start:

20:30

Entry:

€ 7 / 10
Rakete Tschaikowski is a band named after some composer with the intention of sounding formed, playing a wild mix of instrumental secret-agents-cowboy-balkan-surf-ska-punk-rock. Rakete Tschaikowski's music is fast and varied. It dispenses with repetitions and simple song structures and instead develops like a small narrative, while remaining absolutely danceable and lively. Some (few) claim the music is quite OK. However, such statements usually come from flimsy and dubious individuals and should therefore be reated with caution.
Wereldmuziek vanaf het continent van Turf, Jenever & Achterdocht.
Papaformigas is a Balkan, Gipsy, Ska, Klezmer, Worldmash band from the north of the Netherlands. They released their first self-titled EP in 2013, and in 2019 their second EP called "Secret things" will be available too.
From the nether realms of Emmen and beyond a deep rumble was slowly finding its way to the surface. A few musicians, all from different backgrounds and wind directions, decided to put their money where their mouths are. Because a deep, rumbling itch needs to be scratched urgently!
Making music like it's never done before sounds rather pretentious and ambitious but that was exactly what they did. Papaformigas was born! Half a century of musical experience joins heads and their melting pot contains a fresh blend of the finest herbs like Klezmer, Balkan, Ska, Reggae and Polka. Bring that to the boil and add a large amount of soul for extra flavor, and there you have it: World music from the continent of Peat, Spirits & Healthy Suspicion; sounds just about right.
Papaformigas are the little nieces and nephews of bands like Gogol Bordello and Mala Vita, they bring energy to the max! Available for shows throughout the Netherlands and the rest of the world.
★ 99% Vegan ★ No harassment ★ No racism ★ No hard drugs ★ No one is illegal ★
Opening hours
Mon
Closed
Tue
20:00 – 00:00
Wed
19:00 – 23:00
Thu
Check agenda
Fri
20:00 – 03:00
Sat
20:00 – 03:00
Sun
18:00 – 23:00
ACU = CASH PLEASE
Hit the ATM in time, because we prefer cash payments.