Kako Da Ne
Tropical Bass Explosion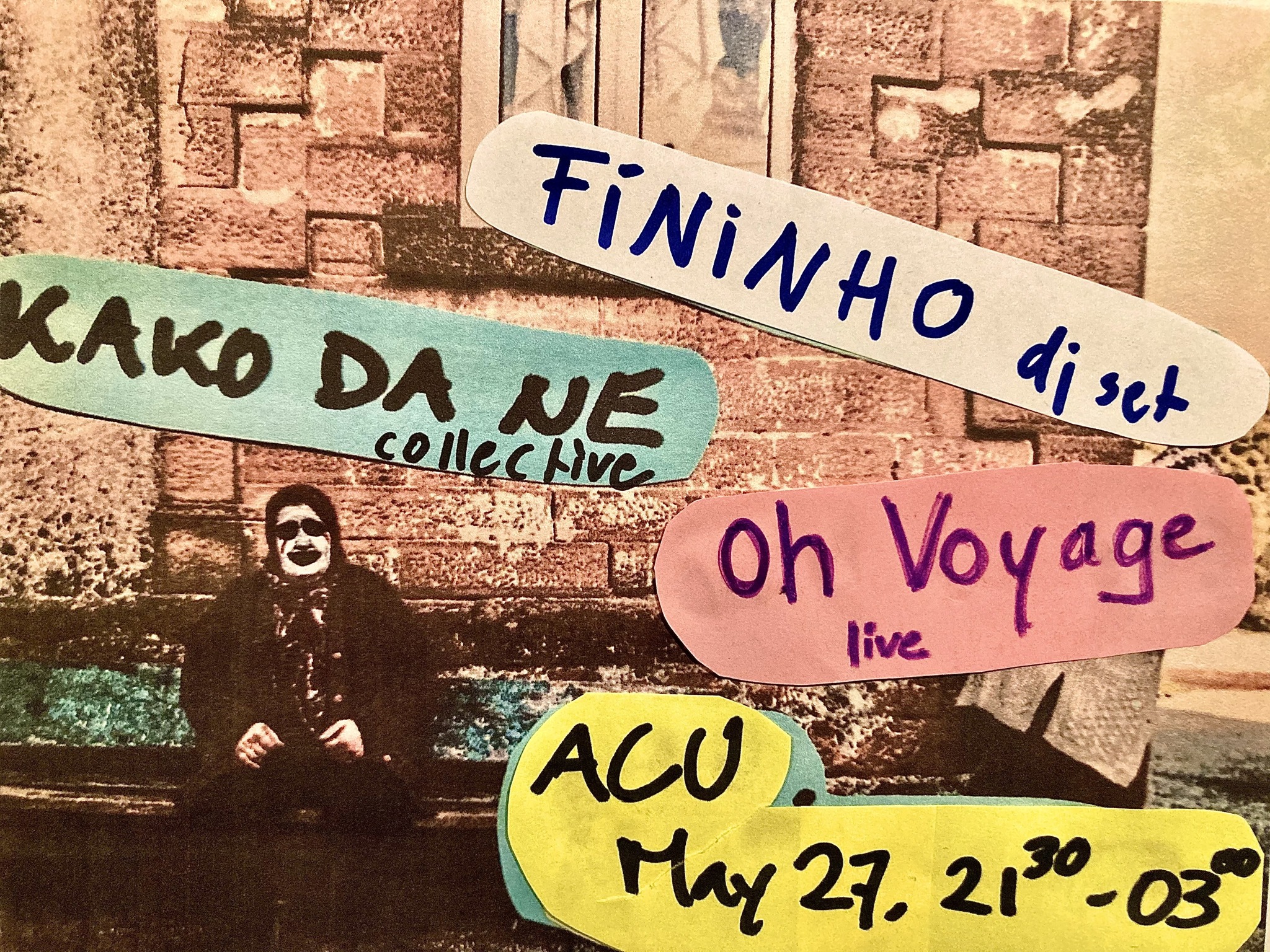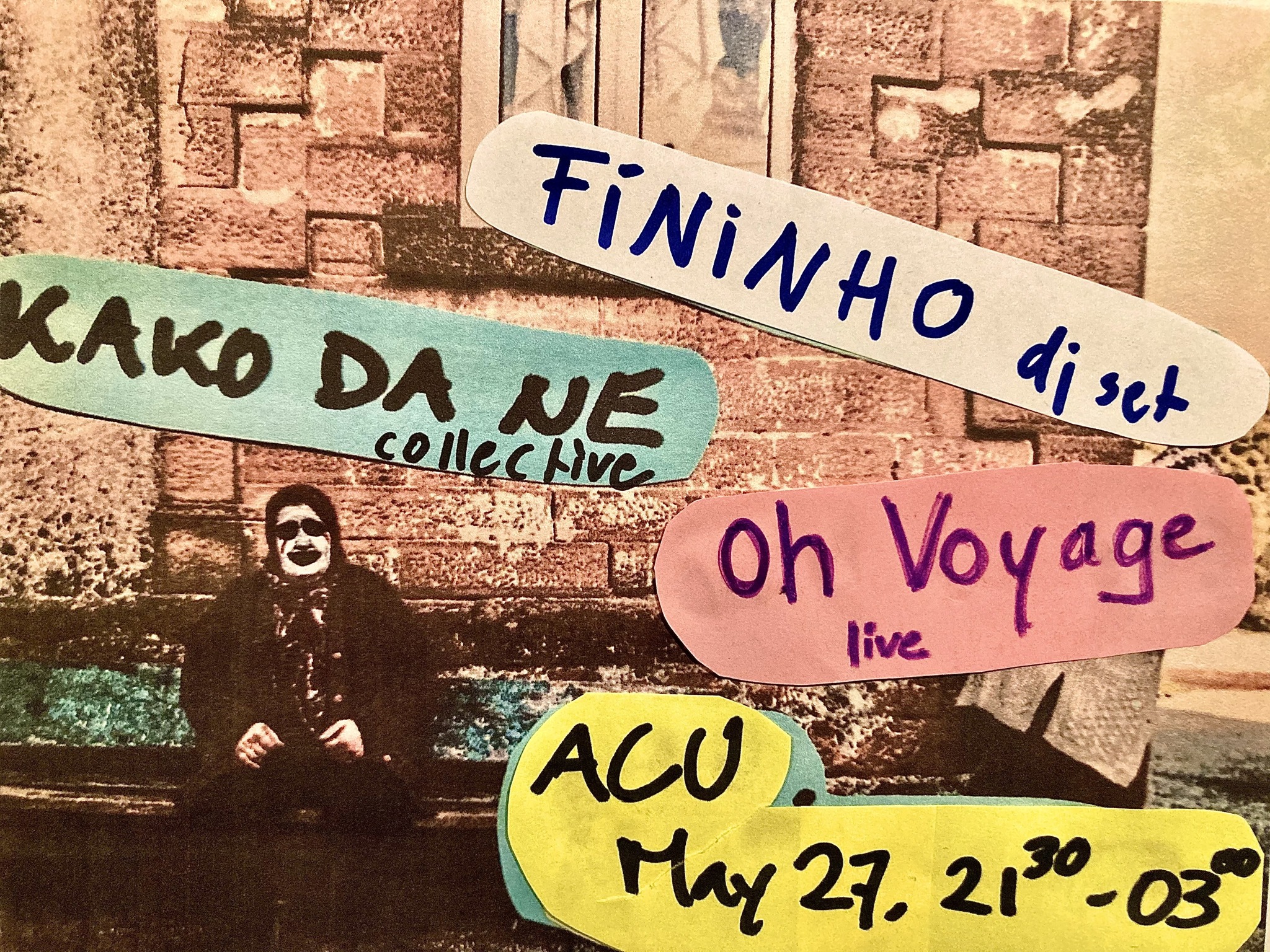 Saturday, May 27th
Door:

21:00

Start:

21:30

Entry:

€ 3
Back with a vengeance? No, with friends!
Kako Da Ne, your favourite frente fiestero internacional returns to ACU bringing you fresh stuff from all around: electropical, dub, nu cumbia, arabeats, reggae, balkan bass, folktronica, afro pearls, tropical bass. Whatever.
And they bring friends:
Oh Voyage
is a duo mixing downtempo electronica, Turkish psych into a danceable feast! Oh Voyage consists of Aktaş Erdoğan and Erol Leenhouts, musicians and producers from Istanbul based in Rotterdam who both played live with various artists, bands and ensembles. They perform live with Middle Eastern instruments to make audiences experience Istanbul underground vibes.
FININHO
Francisco ´FININHO´Sousa is a DJ and producer from Lisbon. As a co-founder of Celeste/Mariposa he promoted and released Afro-Lusophone music. Most notably, he compiled the celebrated 'Space Echo' compilation for Analog Africa, re-issued 6 times. He now works as a DJ and independent producer, having worked alongside French Producer GUTS for the creation of Superstar band Bandé-Gamboa, whose album had worldwide critical acclaim and was released by Heavenly Sweetness in 2020 and remixed by Dam Swindle, Poirier and Batida. He is currently focusing on his own music, due to come to life by the end of 2023.
Doors, 21.00 – 23.00: Oh Voyage. A donation of between 6 -10 euros would be kind. They will play 21.30 – 23.00.
As you know Kako Da Ne. Tropical Bass nights are cheap ass nights. Entrance after 23.00 is 3 euros. Bring cash please!
Kako Da Ne. Saving the world from bad music by playing the good!
Opening hours
Mon
Closed
Tue
20:00 – 00:00
Wed
19:00 – 23:00
Thu
Check agenda
Fri
20:00 – 03:00
Sat
20:00 – 03:00
Sun
18:00 – 23:00
ACU = CASH PLEASE
Hit the ATM in time, because we prefer cash payments.