Benefit Solidarity Collectives
Antillectual & Hard Voor Weinig, info-talk from 19:30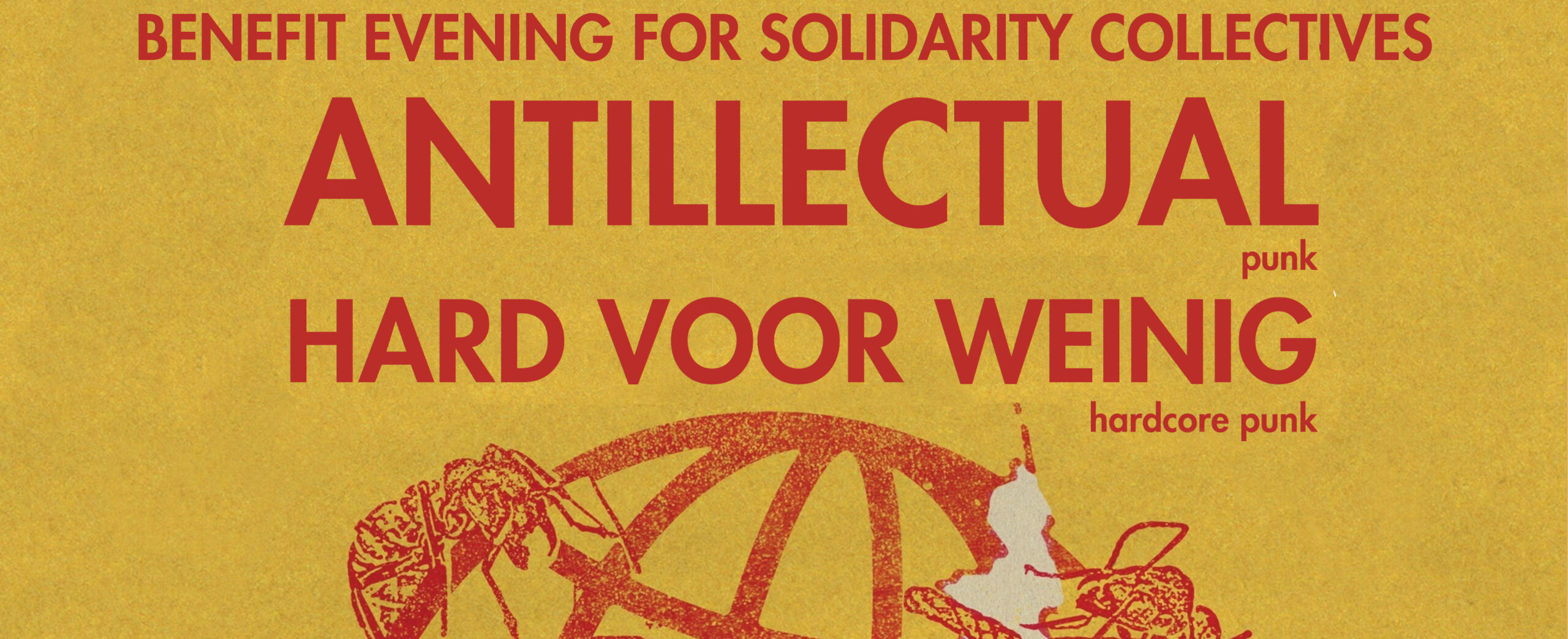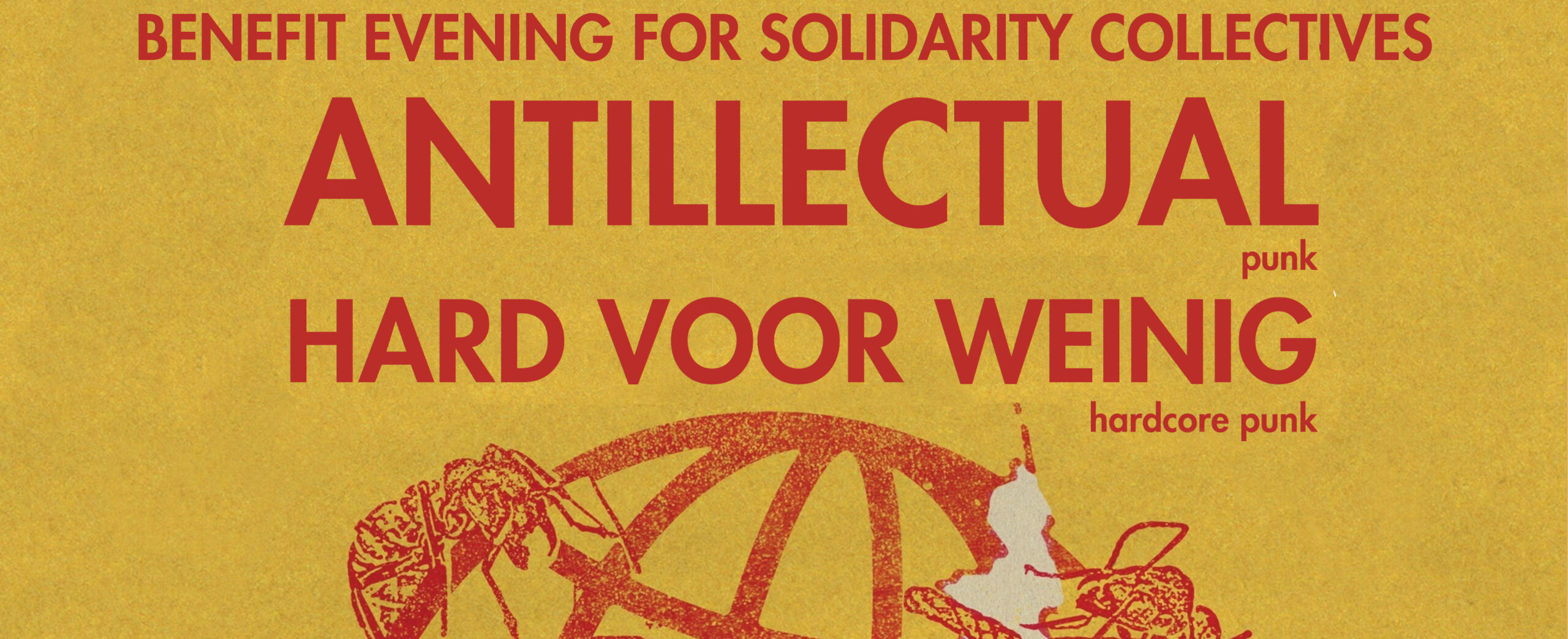 We are doing a benefit evening for @solidaritycollectives together with @antillectual and @hardvoorweinigpunk.
Info talk starting at 19:30
Starting at 19:30, we have someone from Ukraine who will update us on their struggle, and how to help best! There will also be ample time to ask questions afterwards.
Antillectual
Punkrock trio from Europe! FFO punk, politics & partying.
https://antillectual.bandcamp.com/
Hard Voor Weinig
Hard Voor Weinig is a hardcore punk band founded in 2007 by three Leiden-based squatters, originally consisting of Marloes (guitar), Ruben (drums), and Jurre (bass/vocals). After a period of Wollem (ex-CrustenUnie) filling in on tour, Pim joined to make the power trio whole again. Check HVW's recent work: full-length album 'Ill' and their singles 'Jij Bent Mijn Boer Niet' and 'Woonrecht'
https://hardvoorweinigpunk.bandcamp.com/
Come to the info talk, and stay for the bands. Presale tickets are available, more tickets will be at the door. All profits will go to the cause.
See you all soon!
Opening hours
Mon
Closed
Tue
20:00 – 00:00
Wed
19:00 – 23:00
Thu
Check agenda
Fri
20:00 – 03:00
Sat
20:00 – 03:00
Sun
18:00 – 23:00
ACU = CASH PLEASE
Hit the ATM in time, because we prefer cash payments.