Folkpunk @ ACU
Your Local Pirates (NL) // Boom Boom Raccoon (UK)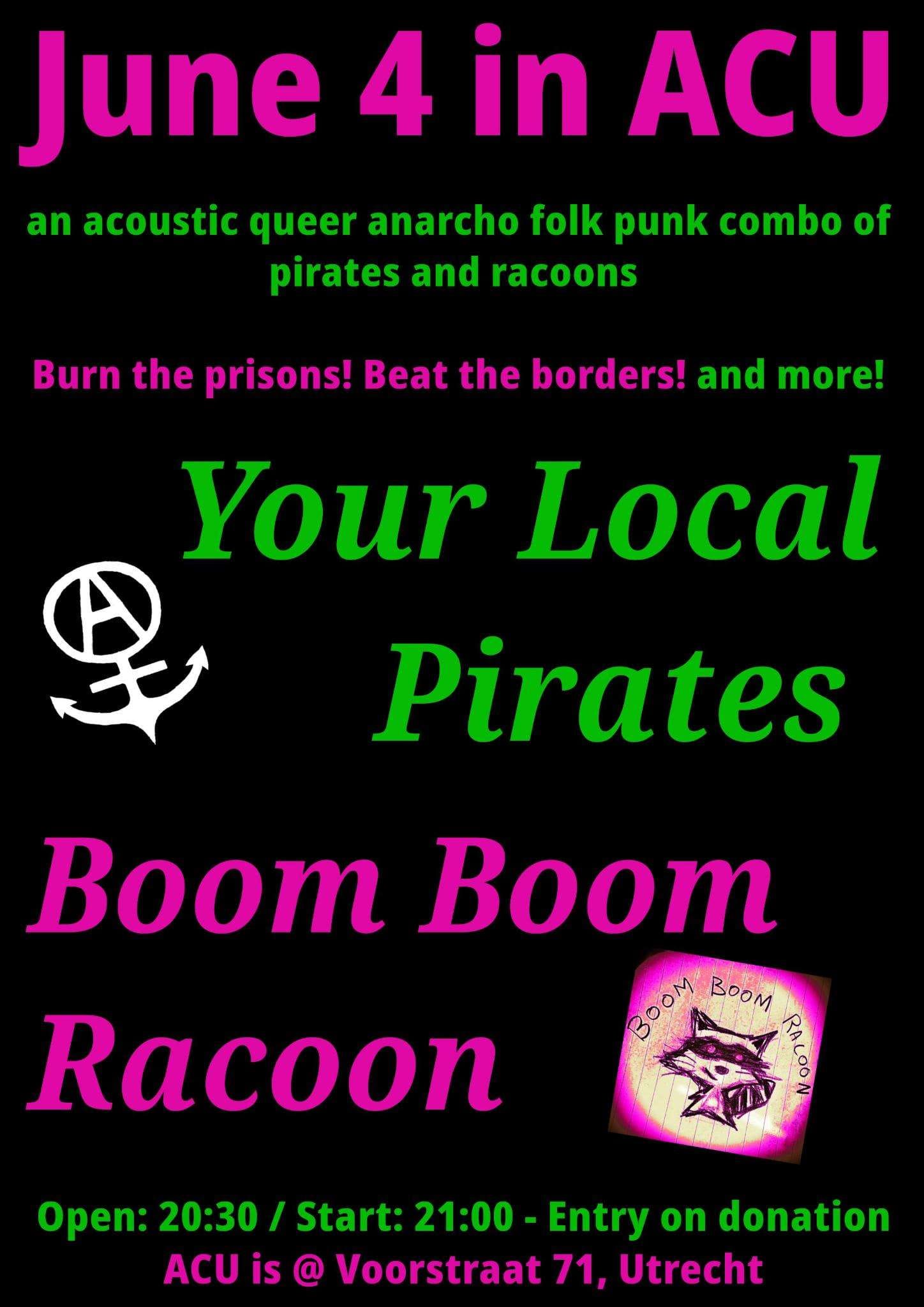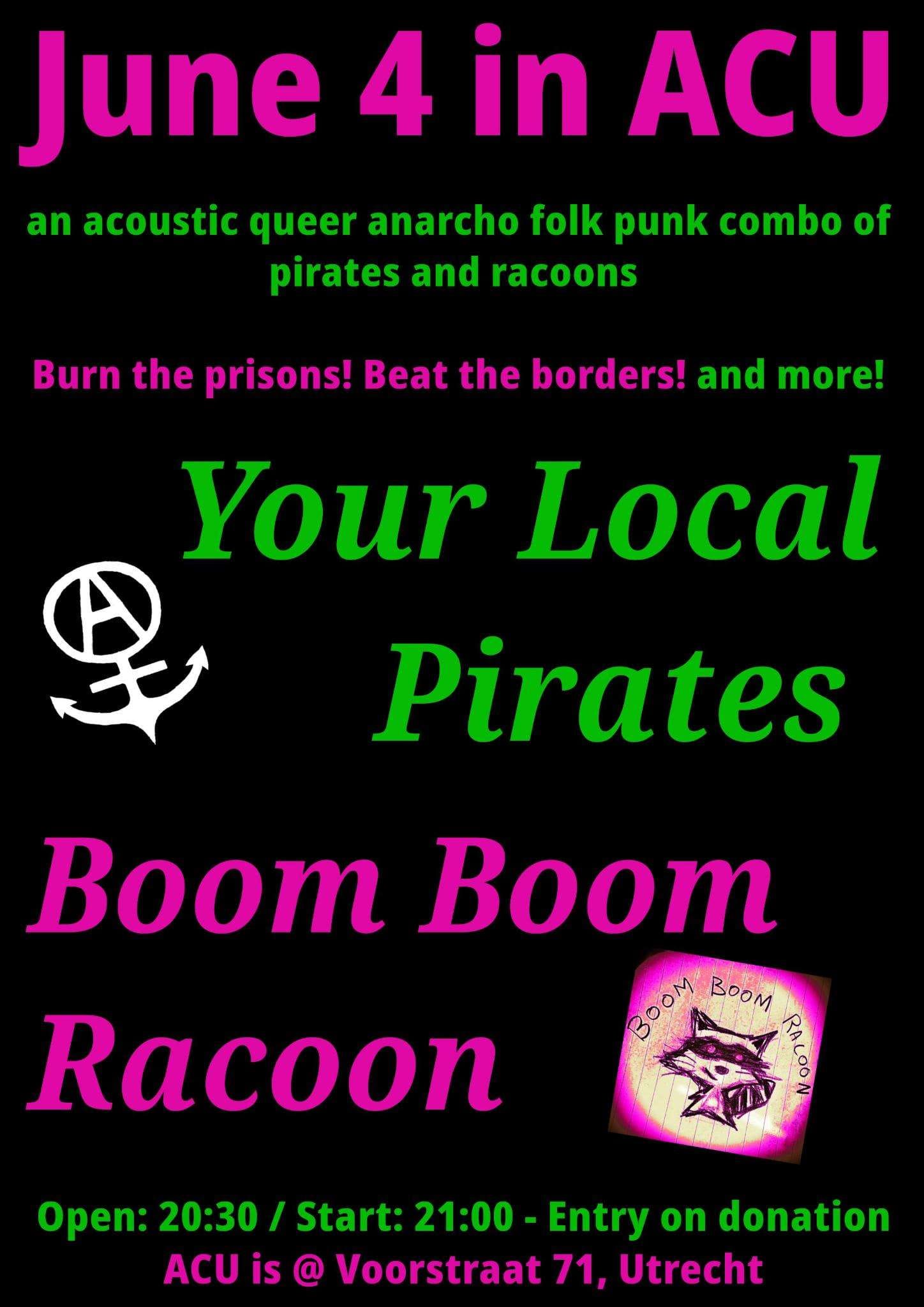 Sunday, June 4th
Start:

20:30

Donation based
Folk punk? Yes folk punk!
Boomboom raccoon AND Your local Pirates? YES!
We start at 21:00 with the music but the doors open at 20:30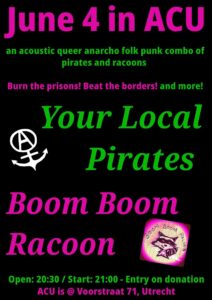 Opening hours
Mon
Closed
Tue
20:00 – 00:00
Wed
19:00 – 23:00
Thu
Check agenda
Fri
20:00 – 03:00
Sat
20:00 – 03:00
Sun
18:00 – 23:00
ACU = CASH PLEASE
Hit the ATM in time, because we prefer cash payments.
Other similar events coming up
There's nothing here!

It appears that we don't have any similar events planned.

You can check out the Agenda page to see if there's something there

Sorry!
View full agenda