EECtronic Open Stage
For all your electronic experiments.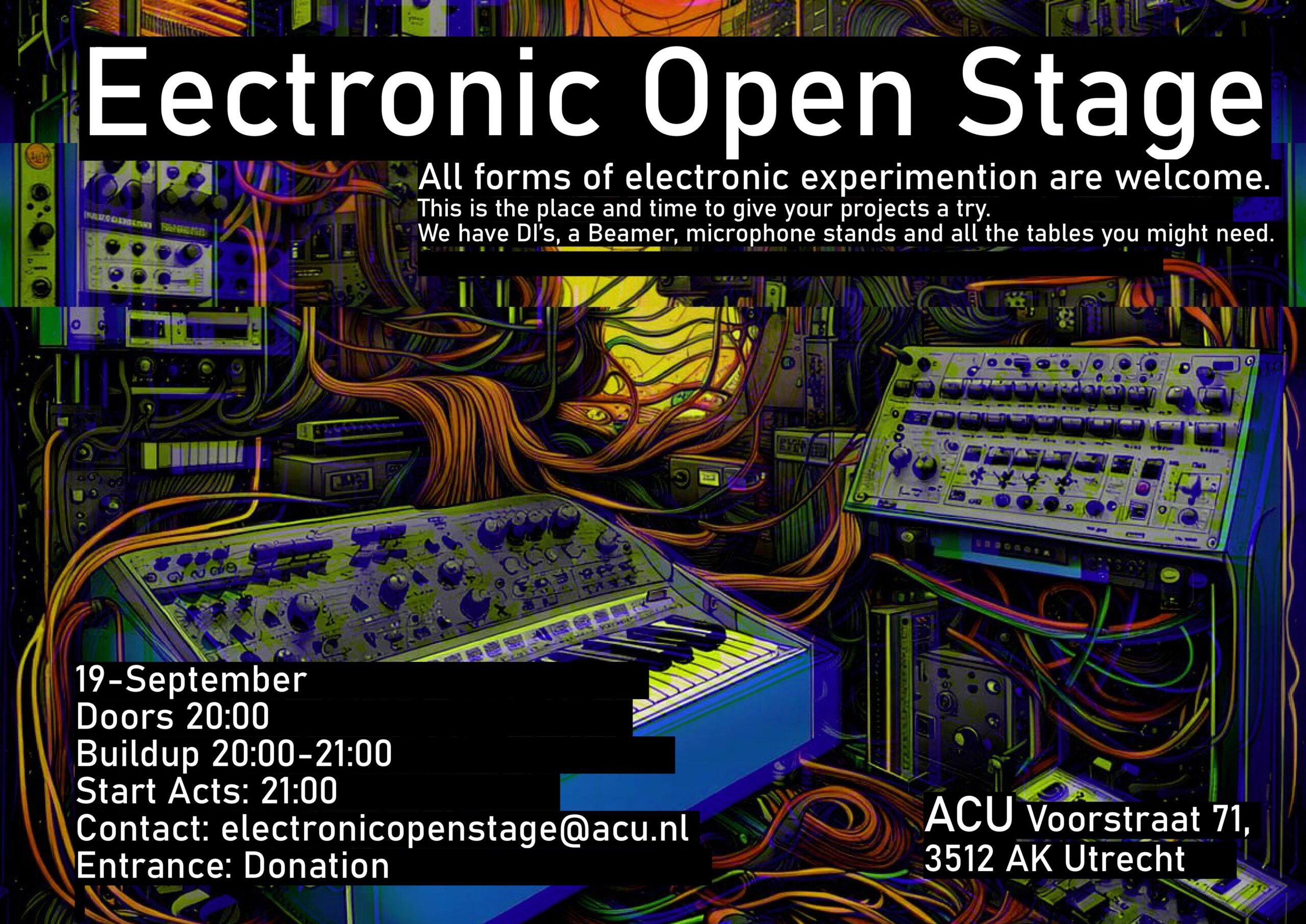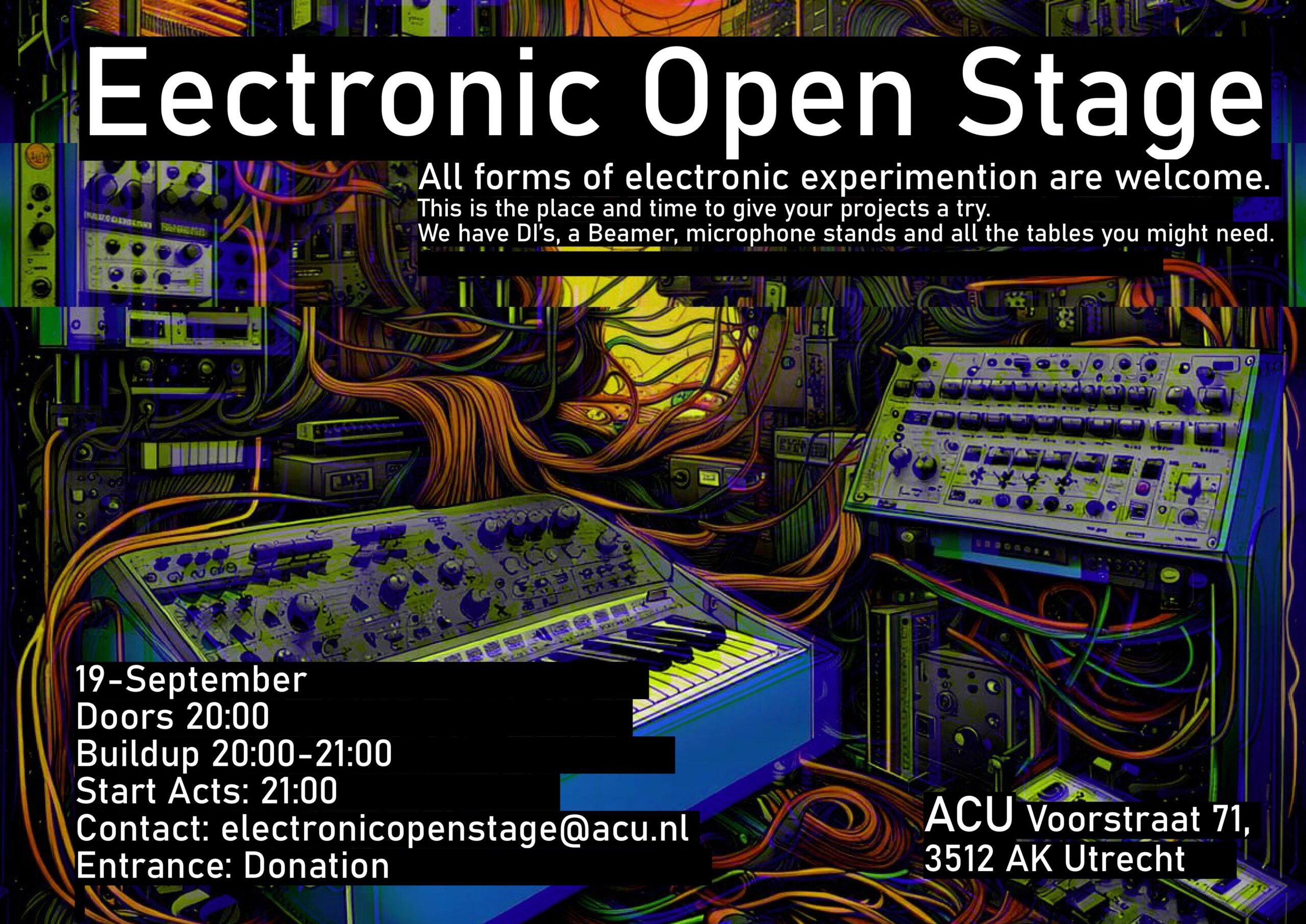 Tuesday, September 19th
Start:

20:00

Donation based
All forms of electronic projects are welcome.
This is the place to be if have been planning to try out your looper pedal to make clever poetry , wanted to use your synthesiser on a stage, like to make some harsh noise walls, want to live code visuals on your laptop or are a DIY instrument enthusiast.. Go wild the stage is yours for 10 minutes.
We have a beamer with HDMI in, DI's, tables to put your gear on, microphone stands and a PA system.
The doors opens at 20:00 and the performances start at 21:00.
Feel free to email us if you need more time to prepare than that, want to reserve a spot in advance, want more time on the stage, to be booked in acu on a regular night, or have any other questions:  electronicopenstage at acu dot nl.
To the guitarist: This is a night to be experimental with your guitar and mangle the sound beyond any form of recognition.
If you want to try out your new shredding solo the the international open stage might be more suited, and the Flying carpets is perfect for those who want to jam.
Opening hours
Mon
Closed
Tue
20:00 – 00:00
Wed
19:00 – 23:00
Thu
Check agenda
Fri
20:00 – 03:00
Sat
20:00 – 03:00
Sun
18:00 – 23:00
ACU = CASH PLEASE
Hit the ATM in time, because we prefer cash payments.