Wave Crash
A night celebrating Wave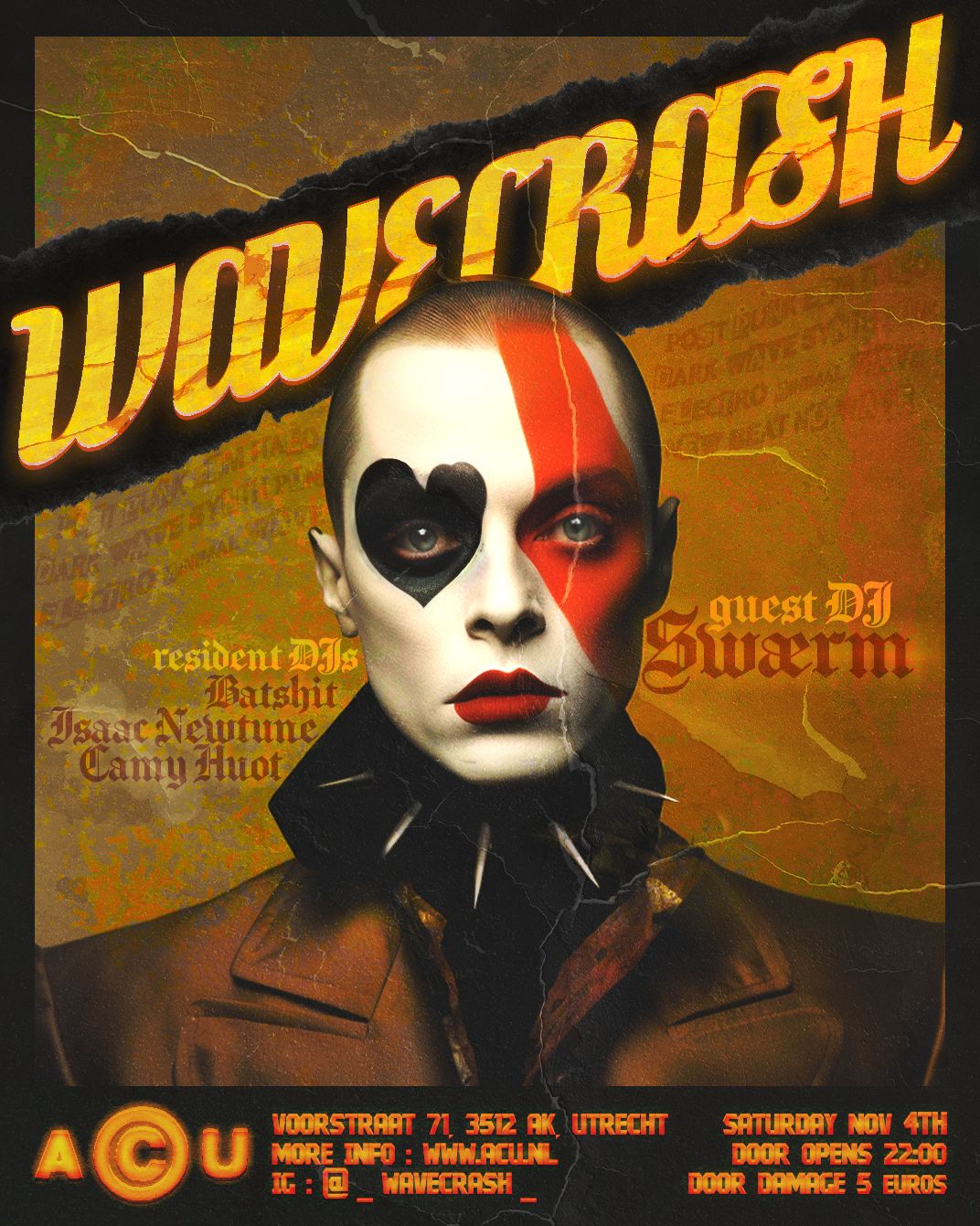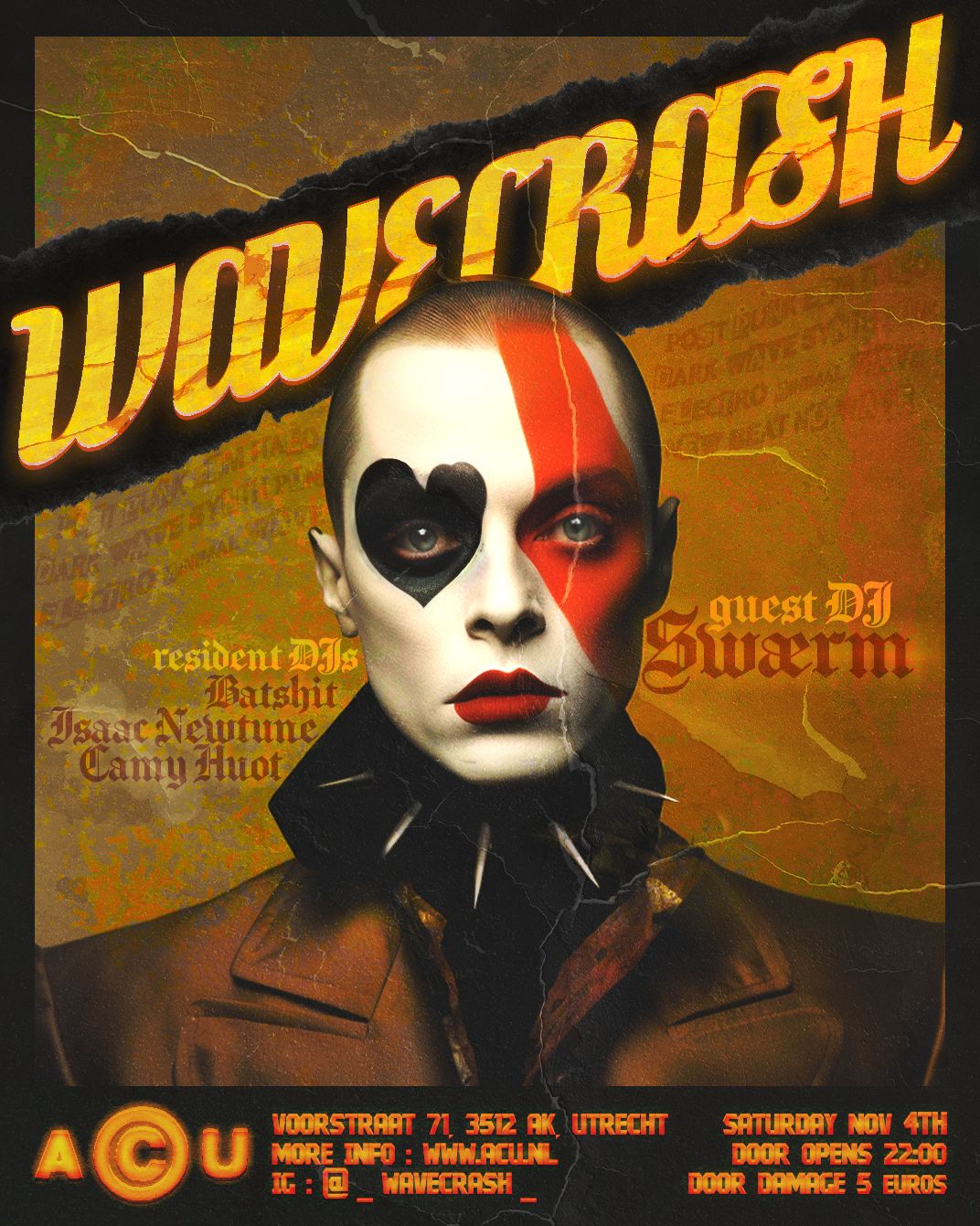 We're back on Saturday November 4th.
With resident DJs : Batshit , Isaac Newtune, Camy Huot
Our guest of honor behind the decks is @swaerm_
swærm's sound lies in the underbelly of body music, a melting pot of industrial, wave, post-punk and all manner of dark electronic sounds.
With his own imprint N.I.M [Northern Industrial Movement] he keeps the focus on the darker and harsher of electronic music through the in-house label and podcast series.
See you on the dance floor!
Opening hours
Mon
Closed
Tue
20:00 – 00:00
Wed
19:00 – 23:00
Thu
Check agenda
Fri
20:00 – 03:00
Sat
20:00 – 03:00
Sun
18:00 – 23:00
ACU = CASH PLEASE
Hit the ATM in time, because we prefer cash payments.
Other similar events coming up
There's nothing here!

It appears that we don't have any similar events planned.

You can check out the Agenda page to see if there's something there

Sorry!
View full agenda