Donderslag
Rumble in the Jungle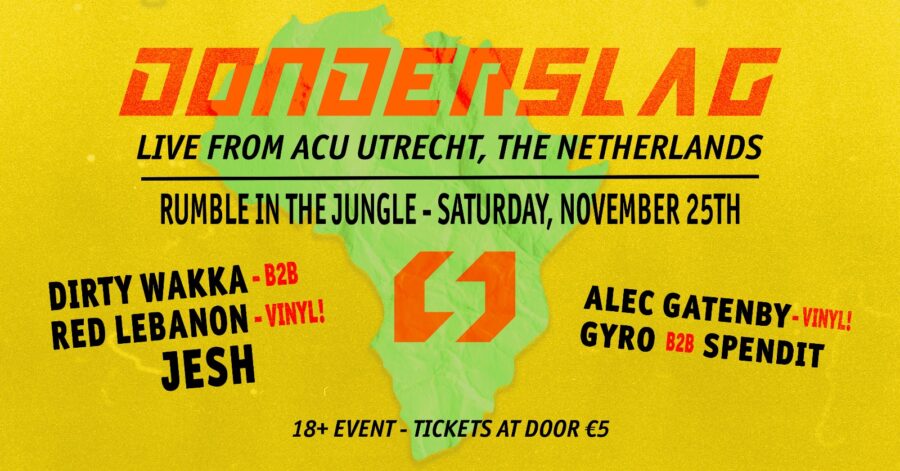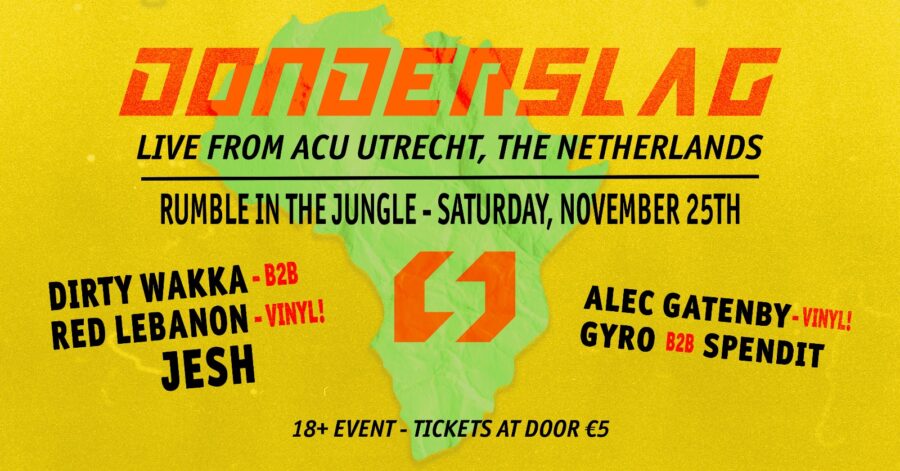 Jungle is Massive, just like this edition of Donderslag.
Its getting colder outside so its time to dwell in into the jungle for some heat.
Expect some rumble from this amazing line up and a night filled with the best drum&bass and jungle sets supported by captivating visuals.
Check out their Instagram for more info
Opening hours
Mon
Closed
Tue
20:00 – 00:00
Wed
19:00 – 23:00
Thu
Check agenda
Fri
20:00 – 03:00
Sat
20:00 – 03:00
Sun
18:00 – 23:00
ACU = CASH PLEASE
Hit the ATM in time, because we prefer cash payments.