Free Shop Day- Elektra Tinfa × ACU
WE HAVE TOO MUCH STUFF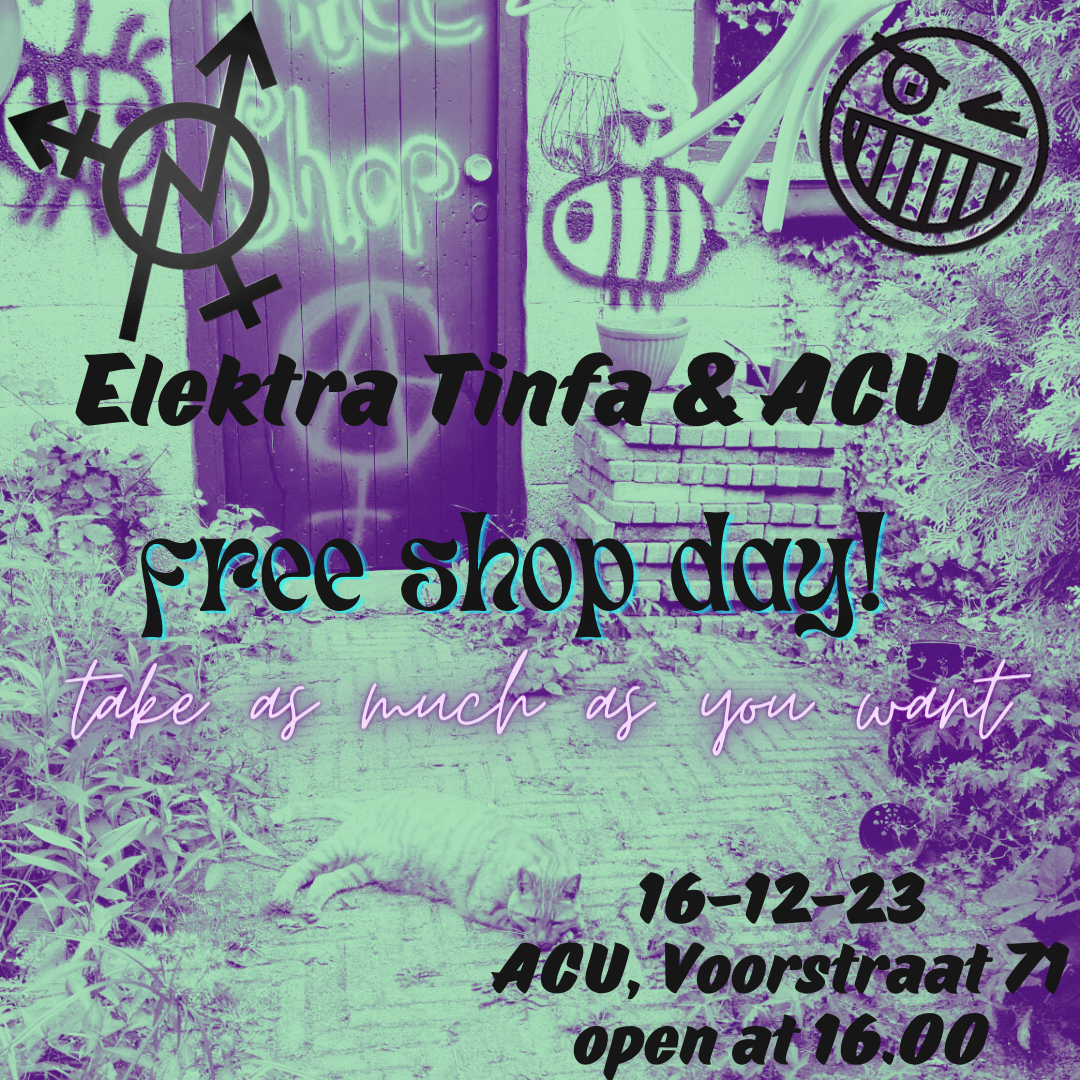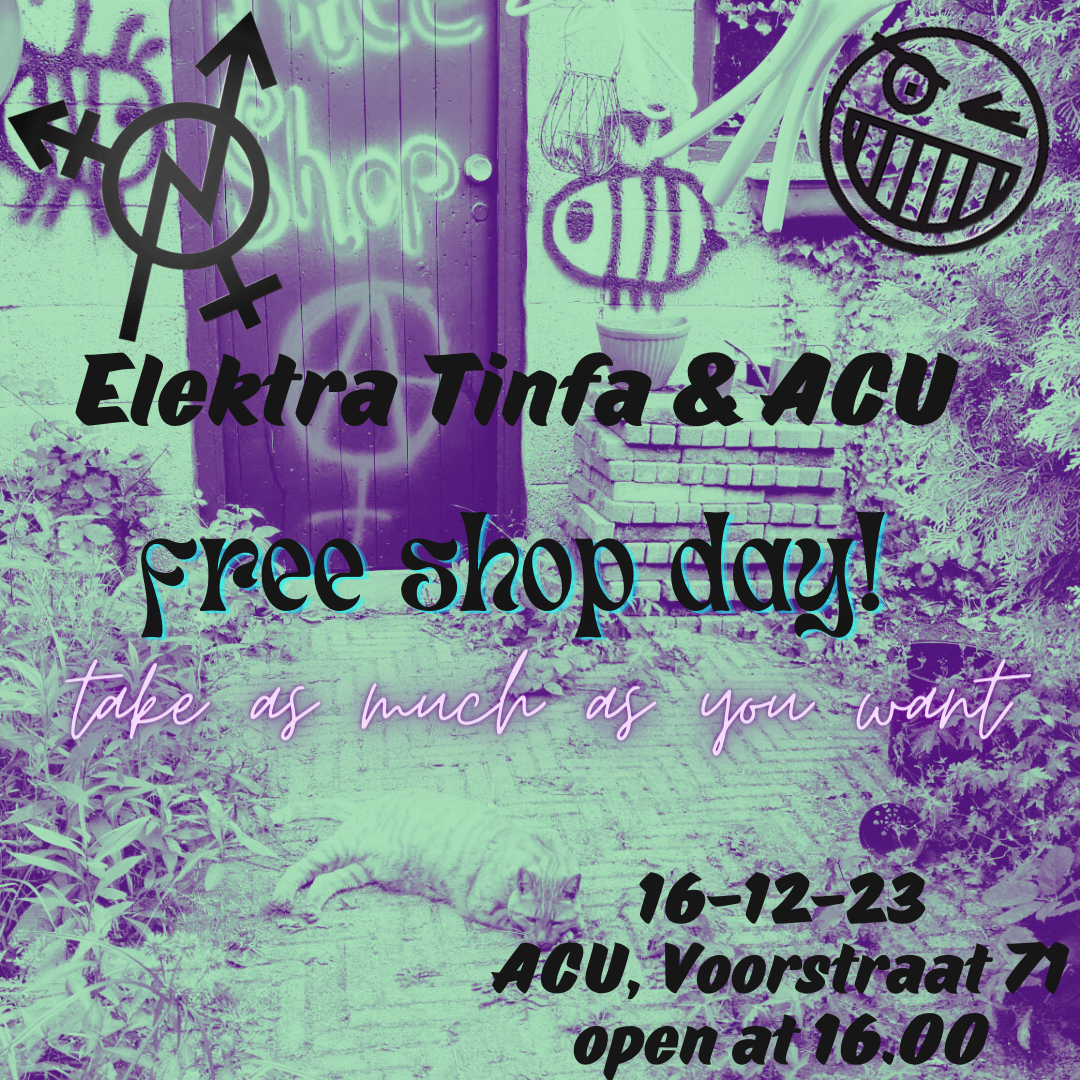 We have too much stuff and the holiday's are coming up. What better time of the year to help each other a bit, grab some nice stuff and find gifts for your loved ones ánd fight the unethical way we consume stuff, all in one go? See you then and bring a big bag for all your nice goodies.
Opening hours
Mon
Closed
Tue
20:00 – 00:00
Wed
19:00 – 23:00
Thu
Check agenda
Fri
20:00 – 03:00
Sat
20:00 – 03:00
Sun
18:00 – 23:00
ACU = CASH PLEASE
Hit the ATM in time, because we prefer cash payments.
Other similar events coming up
There's nothing here!

It appears that we don't have any similar events planned.

You can check out the Agenda page to see if there's something there

Sorry!
View full agenda