Kako Da Ne
Tropical Bass Explosion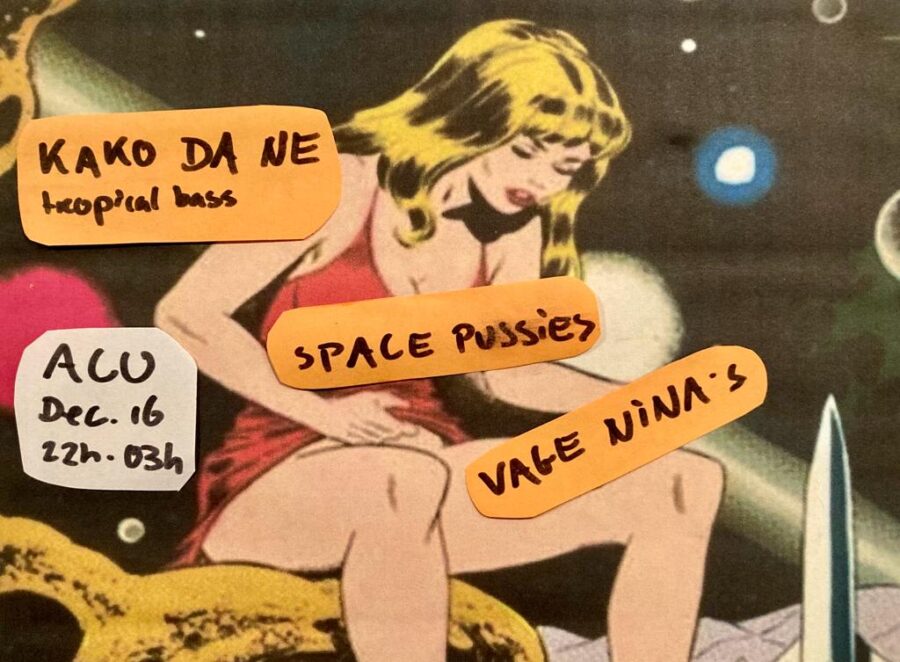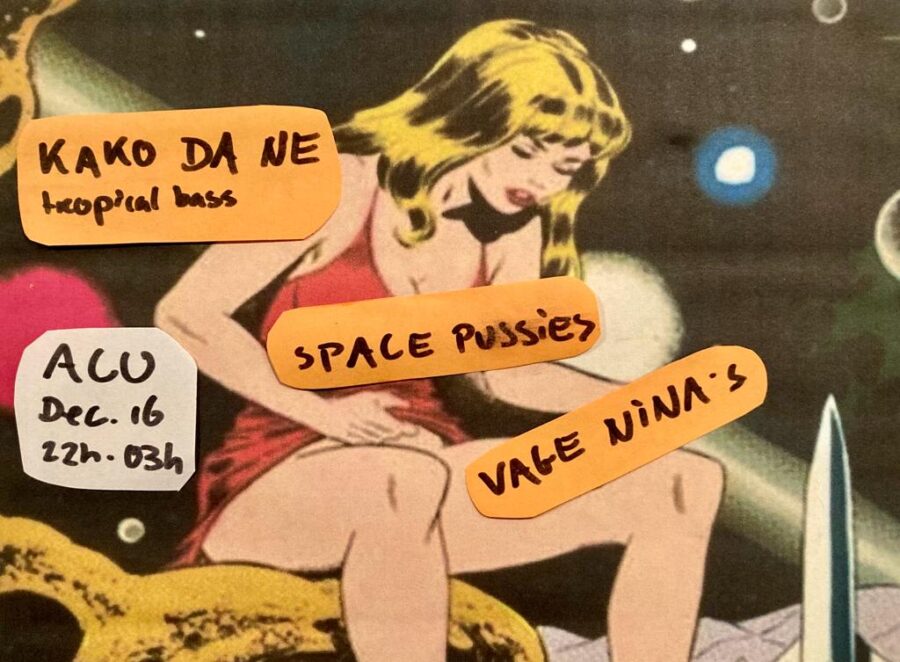 Kako Da Ne, your favourite frente fiestero internacional is ready to bring the heat in this cold December. As always at ACU. With music from anywhere, for people from everywhere: electropical, dub, nu cumbia, arabeats, reggae, amapiano, balkan bass, folktronica, afro pearls. Whatever.
And they have some special friends joining them tonight.
All the way from Buurland and supernovas way beyond, the Space Pussies DJ team welcomes you into their galaxy. But that's not all. Responsible for all visuals this evening are the Vage Nina's. All the more reason to join for us tonight, as this one is ours together!
Doors: 22.00
5 euro, cash please!
Kako Da Ne are:
dubcovsky: https://soundcloud.com/dubcovsky
Live Wire: https://soundcloud.com/dj-livewire-2
Kako Da Ne. Saving the world from bad music by playing the good!
Opening hours
Mon
Closed
Tue
20:00 – 00:00
Wed
19:00 – 23:00
Thu
Check agenda
Fri
20:00 – 03:00
Sat
20:00 – 03:00
Sun
18:00 – 23:00
ACU = CASH PLEASE
Hit the ATM in time, because we prefer cash payments.