Death by Dagger
Label Launch Event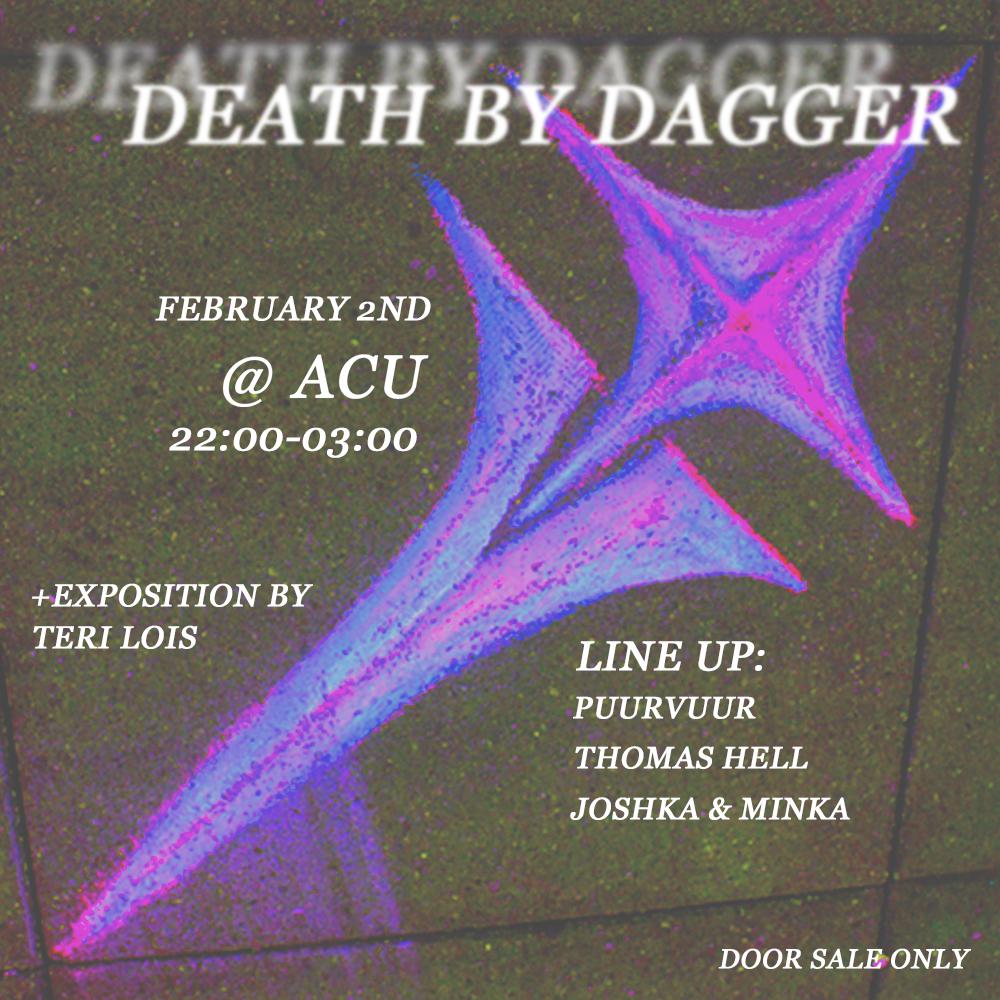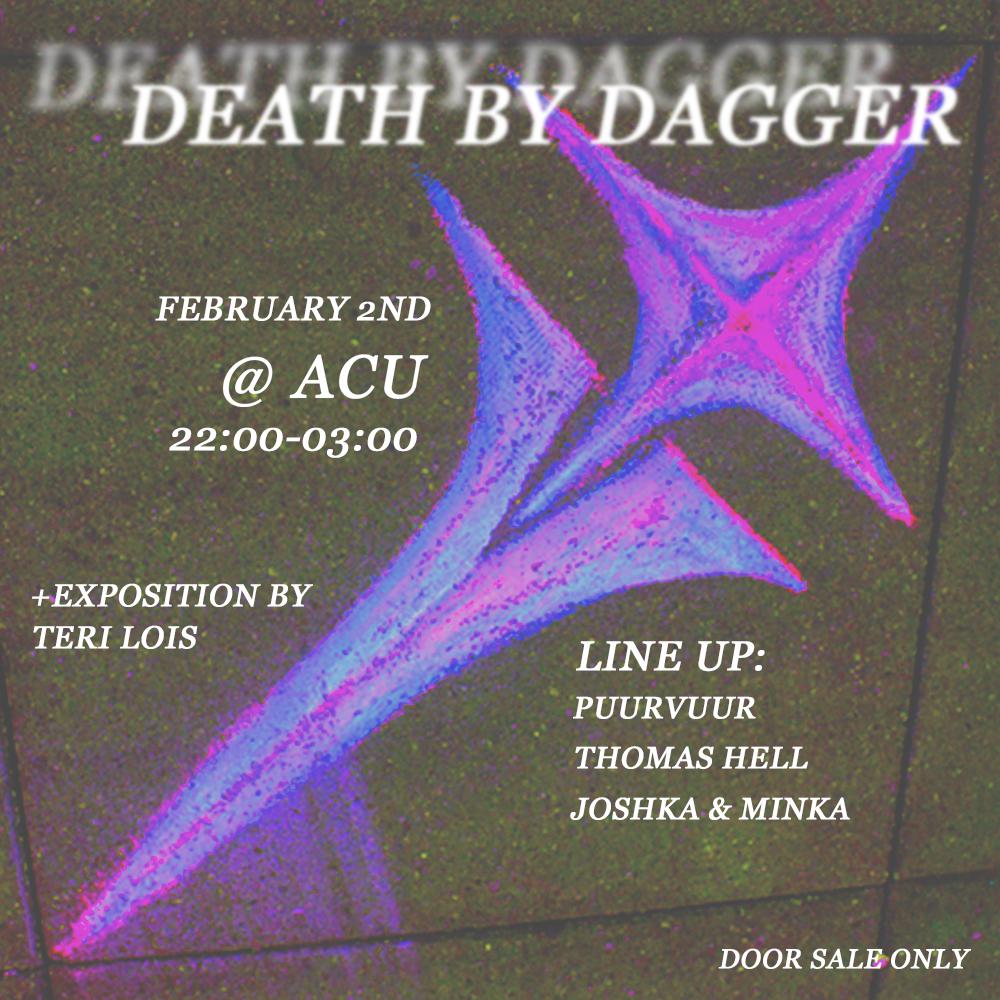 ACU will host Utrecht based label and art collective death by dagger on February 2nd. Having released their first EP in the fall of 2022, the label set a strong baseline for what they're about: eccentric art and unique sounds that bring together analogue and digital media. For the night they have invited the labels first signee Thomas Hell alongside Utrecht's very own Puurvuur and upcoming duo Joshka & Minka. Expect a night filled with breaks, techno and everything in between that will have you longing for the next edition without a doubt. To top things off, illustrator and artist Teri Lois will exhibit her art in ACU for death by dagger, which will remain visible for the whole of February.
Thomas Hell
Joshka & Minka 
Teri Lois
Follow death by dagger:
Opening hours
Mon
Closed
Tue
20:00 – 00:00
Wed
19:00 – 23:00
Thu
Check agenda
Fri
20:00 – 03:00
Sat
20:00 – 03:00
Sun
18:00 – 23:00
ACU = CASH PLEASE
Hit the ATM in time, because we prefer cash payments.