NOISE in ACU
BURÇA / SISTO ROSSI / GESELING / SITBQ / WHILE ZENO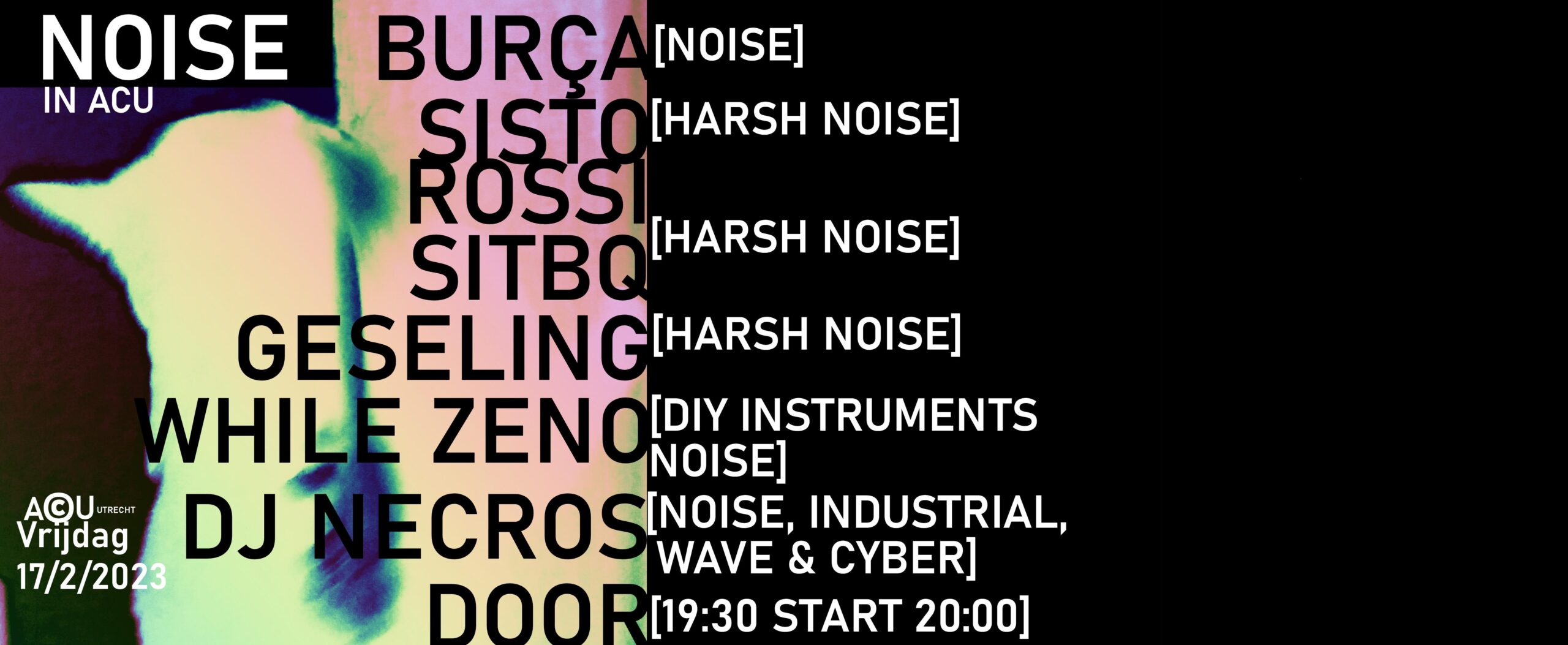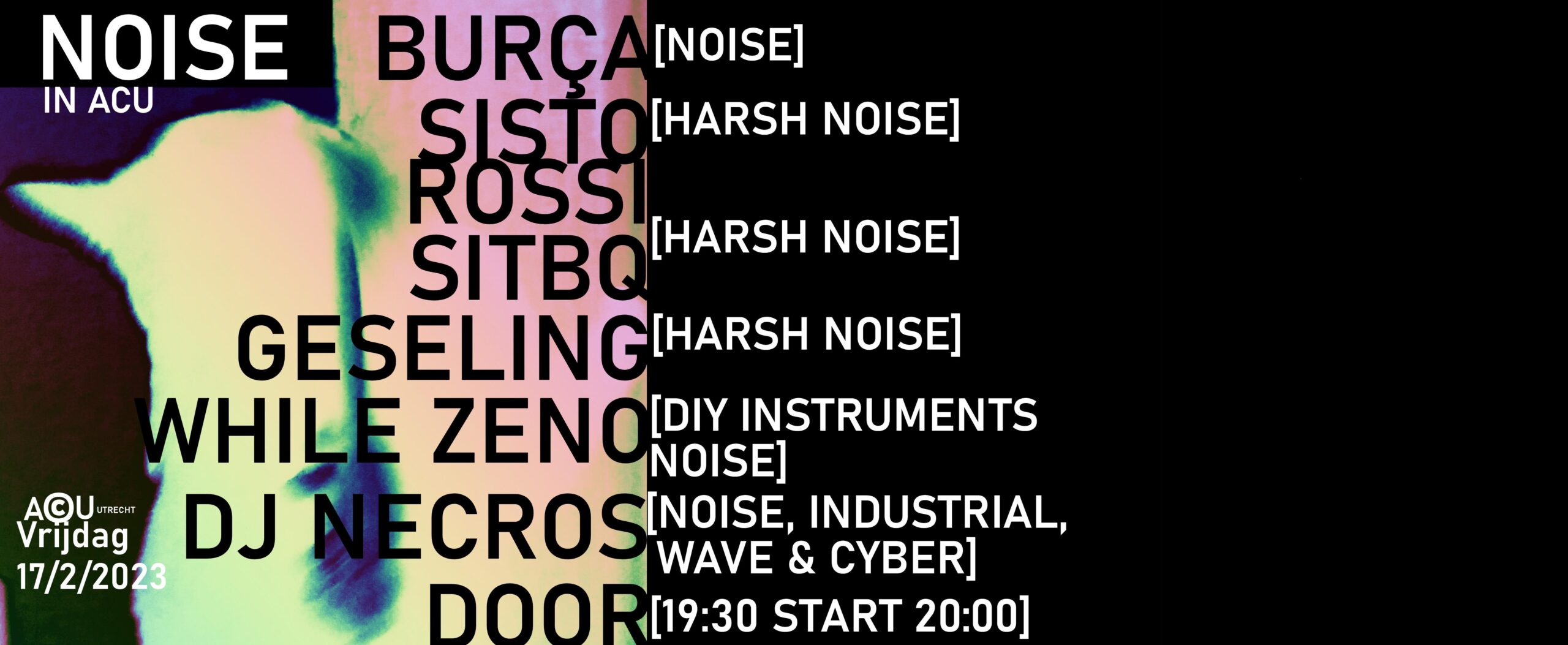 Friday, February 17th
Door:

19:30

Start:

20:00

Entry:

€ 5 / 10
Tables filled with gear and sounds ranging from industrial soundscapes to walls of harsh noise.
BURÇA [NOISE]
Soundcloud.com/burchhhha
https://www.instagram.com/burchhhha
SISTO ROSSI [HARSH NOISE]
https://charnelground.bandcamp.com/album/splitstreak
GESELING [HARSH NOISE]
SITBQ[HARSH NOISE]
https://sitbq.ga
WHILE ZENO [NOISE, DIY INSTRUMENTS]
https://www.youtube.com/@whilezeno/
DJ NECROS [NOISE/WAVE/INDUSTRIAL/CYBER]
Flexible ticket price pay what you like at the door between €5-10.
Foam earplugs are available for free at the bar.
Opening hours
Mon
Closed
Tue
20:00 – 00:00
Wed
19:00 – 23:00
Thu
Check agenda
Fri
20:00 – 03:00
Sat
20:00 – 03:00
Sun
18:00 – 23:00
ACU = CASH PLEASE
Hit the ATM in time, because we prefer cash payments.