Rotten Tooth Punk
Kleymo / Stranded / Betonwelt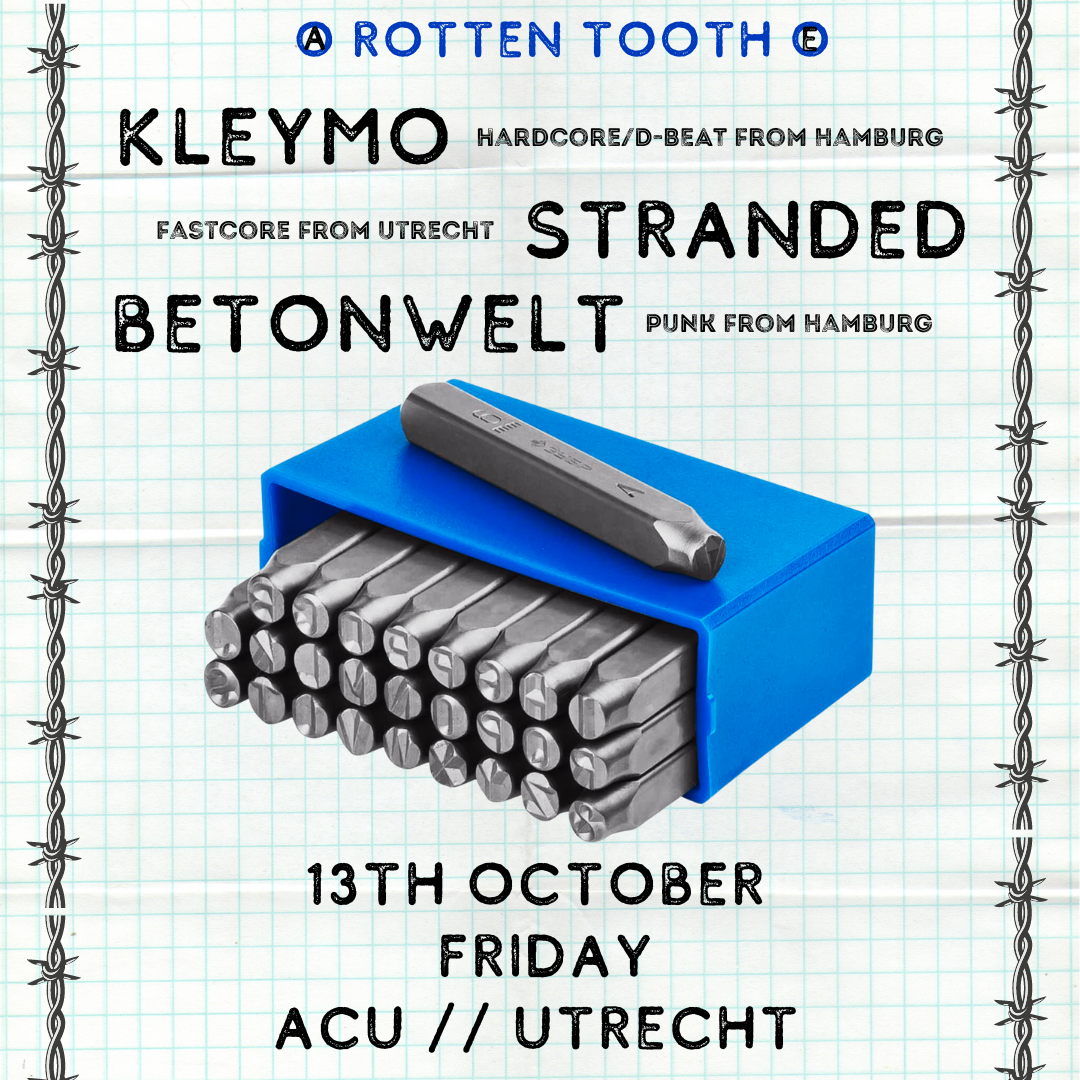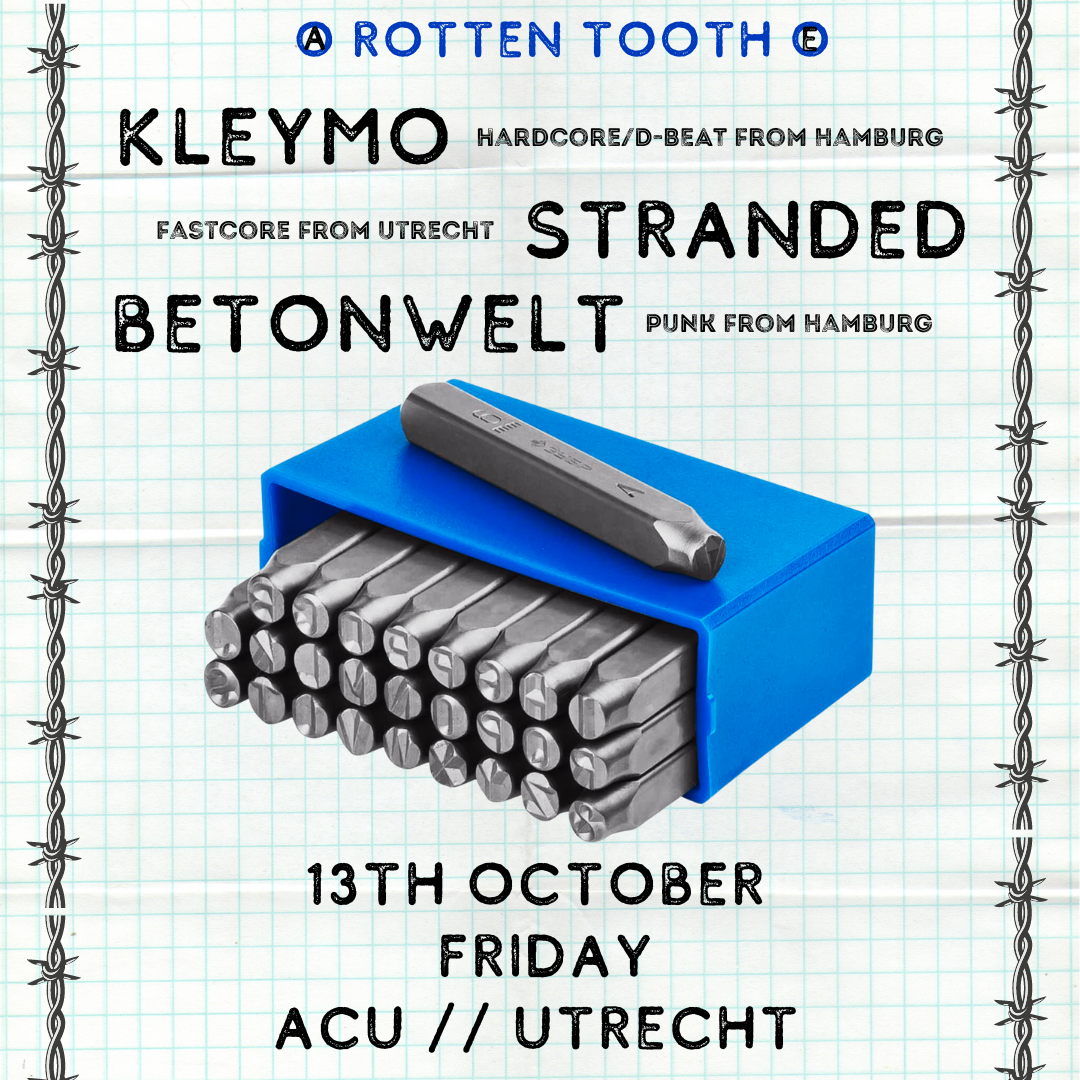 We're thrilled to bring you an electrifying evening of raw energy, intense rhythms, and heart-pounding beats with two bands all the way from Hamburg – Kleymo and Betonwelt! And that's not all – local support will be provided by the lightning-fast hardcore powerhouse, Stranded, hailing from Utrecht.
🔥 Kleymo 🔥
Straight from the heart of Hamburg's vibrant music scene, Kleymo is ready to ignite the stage with their explosive blend of hardcore and punk. Known for their energetic performances and powerful lyrics, Kleymo is guaranteed to deliver a high-octane show that will leave you craving for more.
Bandcamp / Spotify / Instagram
🌆 Betonwelt 🌆
Betonwelt is set to unleash a sonic onslaught like no other. Their signature sound combines the ferocity of punk with the raw intensity of hardcore, creating a musical experience that's both cathartic and electrifying. Get ready to immerse yourself in the sonic maelstrom of Betonwelt's performance!
Bandcamp / Instagram
🔊 Local Support: Stranded 🔊
Utrecht's very own Stranded is prepared to set the stage on fire with their blistering fast hardcore sound. With relentless energy and a powerful stage presence, Stranded is the perfect complement to an already incredible lineup. They'll have you moshing and jumping in no time!
Bandcamp / Spotify
🎟️ Tickets:
Advance tickets are available now at shop
Opening hours
Mon
Closed
Tue
20:00 – 00:00
Wed
19:00 – 23:00
Thu
Check agenda
Fri
20:00 – 03:00
Sat
20:00 – 03:00
Sun
18:00 – 23:00
ACU = CASH PLEASE
Hit the ATM in time, because we prefer cash payments.